Phone Gracy (63)
Call Me

09080 875 953
Calls cost £1.50 per min plus your phone company's access charge.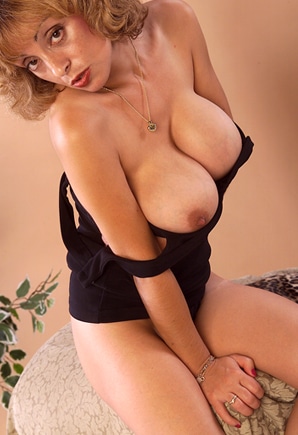 Hi, I'm Gracy. I'm a 63 year old mature housewife with too much time on her hands! My husband can't fulfill my needs anymore so I find my pleasure elsewhere. Mmmmmm by naughty phone fucking. I'm a real positive person with a zest for life and a passion for young, hot, hard cock.
Younger men make me feel sexy and powerful, I love bossing them about, making them adore me and cum so fucking hard for me. I keep myself trim and fit and I ALWAYS dress sexily. I even do the housework in my tight, short, slinky dresses and sexy heels. I think it's important to look good and feel like a Sex Goddess. My husband might not appreciate it, but I know other men do.
"I get a real kick from phone fucking while my husband's in the next room."
I've been told I make the sexiest little noises when I cum. I even phone fuck when my husband is in the house, it makes my pussy even wetter to know he might hear us. I don't even try to be quiet, I want him to hear me. I want him to hear another man making his wife cum so hard she cries out for more.
I know, I'm a naughty MILF, but I can't help it. I just have this constant hunger for more. More men, more cock, more cum. Will you help feed my hunger? Feed me your cock? Your cum? I want it so bad and I know you want me to have it, don't you? Mmmmm call me you naughty boy x

The hottest 121 adult lines

Call Me 09080 875 953
Calls cost £1.50 per min plus your phone company's access charge.
Adult text sex and photo swap

Text: 50GRACY To: 89126
Texts Cost £1.50 plus standard network charges per message received. Maximum three replies per text.