Phone Marilyn (51)
Call Me

09080 875 952
Calls cost £1.50 per min plus your phone company's access charge.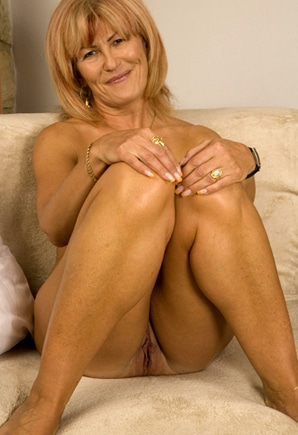 Hi Boys, I'm Marilyn – I'm a married housewife and a granny of two. I'm a lewd and lusty 50 plus mature older woman seeking explicitly rude filthy fun in 'no strings attached' dirty chat. Hubby neglects me and I am at home all day alone – bored and gagging for a shag. After finishing the housework, I do nothing else but fuck strangers on the phone. Just because I'm middle-aged, surely that doesn't mean my need for a satisfying fuck has expired?!! My gosh…I have never felt so horny, so hot, so very alive.
"I am an extrovert, above average, sexually confident horny slut."
Old, young, fat, thin, black, white – this granny pussy NEVER says no. I am seriously aching for cock. Phone chat is such a turn-on. The sexual chemistry I feel with my men friends is truly something else. Phone sex is the best when my husband is home. The thrill of cheating makes me feel so sexy, so naughty. It's doesn't take me long before I orgasm. My most memorable phone session was when I finished off a call whilst my husband was downstairs. I imagined him watching us, catching us, jealous with rage as me and my caller fucked hardcore in the marital bed.
I have lots of kinky likes – reading erotic porn, watching porn, making porn and taking dirty pics, phone sex, text sex, mutual oral sex, dressing up in cute outfits and raunchy role play. I'm an all rounded old slut who's always up for some naughty fun. Always wet and ready to make you cum.

For filthy 121 chat with Marilyn

Call Me 09080 875 952
Calls cost £1.50 per min plus your phone company's access charge.
For text chat and pic swap with Marilyn

Text: 50MARILYN To: 89126
Texts Costs £1.50 plus standard network charges per message received. Maximum three replies per text.