Phone Connie (78)
Call Me

09080 870 592
Calls cost £1.50 per min plus your phone company's access charge.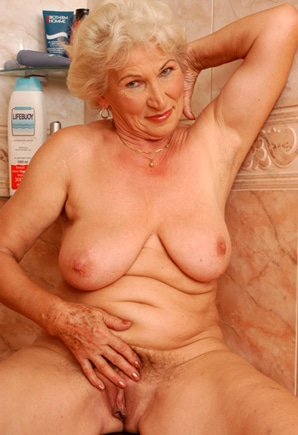 Hi Connie here! I'm a Great Granny with an astoundingly fantastic fanny. I am married to a bedraggled old man and we haven't fucked in years. I am a grandmother to fifteen. I am the head of the house, well respected and looked up to. Little do they know the naughty shenanigans that I get up to, oh deary me. I shag anyone that will have me.
Men do like their old birds. Shagging a 78 year old granny is the extremity of taboo. My kid's friends and even my grandkid's friends get a portion when they fancy some. I'll never turn down a good poking. Easy going me, easy all round.
"Oh – I could tell you stories that would curl your ears!"
My hubby sleeps most of the time and is part deaf so I entertain my callers all day everyday. Even fingering my hot pussy and thumbing my arse whilst he sleeps in his chair. Once this young lad of 24 called and he was very shy being that it was his first granny sexing experience. I really looked after him and pleasured him beyond belief. It was like popping his cherry. I liked that, made me feel very special that day.
Would you like a taste of this hot pussy? Message me for the cream of phone sex with a hot old lady. You're simply gonna love me. I'm a bundle of filthy fun and a whole lot more! Cum on boys – Nanna is awaiting. xxx

For filthy 121 chat with Connie

Call Me 09080 870 592
Calls cost £1.50 per min plus your phone company's access charge.
For text chat and pic swap with Connie

Text: 50CONNIE To: 89126
Texts Costs £1.50 plus standard network charges per message received. Maximum three replies per text.