Phone Glenys (53)
Call Me

09080 875 667
Calls cost £1.50 per min plus your phone company's access charge.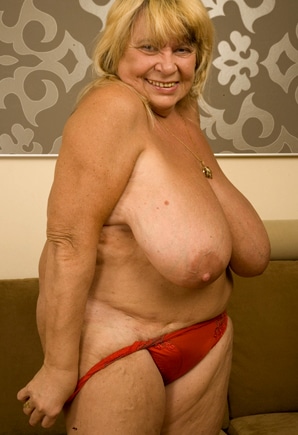 Hi there, I'm Glenys. I'm a 53 year old fat granny who's bubbly, full of life and as horny as they cum! I'm divorced and a florist by trade. I love a good potter around the garden, arranging my flowers, good food and good company. Like most girls I enjoy a nice meal with candles and a bit of romance. I'm a softy at heart, but most of all I love FILTH!
Especially hard, nasty, phone sex filth. Nothing gets me going like a man talking dirty to me, hearing his excitement as he strokes his nice big, juicy dick for me mmmmmmm. My fat granny cunt gets so wet. Wet, messy and sloppy, would you like to hear how messy she gets? Listen to me filling and fucking my sopping wet, wrinkly old cunt?
"I love it when men listen to me filling and fucking my fat granny cunt."
I get so wet my cunt juices pour down my thighs and between my arse cheeks, I tell you, I get in a right old mess some days! But I love it. I love feeling like a dirty old granny slut.
Phone fucking is my passion, it lets me release all that pent up sexual frustration and desire. I was never like this with my husband, oh I've always had nasty, dirty thoughts about sex, but he wasn't into anything like that so I kept my wants a secret for years. Not anymore! I love telling anyone who'll listen what I want, what my horny cunt needs. I want to tell you what I need, right now…

The filthiest UK sex lines

Call Me 09080 875 667
Calls cost £1.50 per min plus your phone company's access charge.
For dirty text sex and photo swap

Text: 50GLENYS To: 89126
Texts Cost £1.50 plus standard network charges per message received. Maximum three replies per text.