Phone Trisha (58)
Call Me

09824 300 688
Calls cost £1.50 per min plus your phone company's access charge.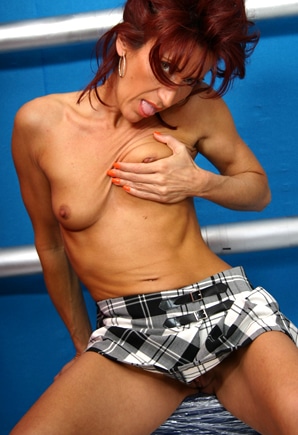 I'm Trish, 58 years old and recently divorced. After too many years in a conservative marriage I'm now craving good, hard, dirty sex! The kind that makes you scream, sweat and leaves you nothing but a trembling, wet mess! Oooo I NEED it!
My pussy may be old, but it can take a pounding all day every day! Listen to how wet I get for you, how I moan and scream when I cum hard all over your throbbing cock. Mmmmm fill me, use me like the filthy cum bucket I am. I want to be utterly fucking filthy for you, I'm horny ALL the time. I need fucking every which way again and again. Hard, fast and filthy, that's how I fucking love it!
"Becoming single has opened my eyes to a world of FILTH!"
I've had years of unsatisfying sex with my pathetic ex and now I'm making up for lost time. I'm getting as much cock in my wrinkly old holes as I can. mind you, I look more like a clubbing 25 year old than a 58 year old granny and I act more like it too! I'm slim, sexy, confident and rampant. I've turned from a bored housewife into a full on sex siren and I fucking love it!
I've stopped worrying over the chores and turned my skills to sucking, licking, fucking and all day wanking sessions instead! And I'm damn good at it too, every single drop of hot, thick cum spilled for me has been well and truly earned! Mmmmm I could do with a load in me right now…

For live 121 dirty sex chat

Call Me 09824 300 688
Calls cost £1.50 per min plus your phone company's access charge.
Mobile sex text with photo swap

Text: 50TRISHA To: 89126
Texts Cost £1.50 plus standard network charges per message received. Maximum three replies per text.